LEARN MORE ABOUT THE NEW VRA BILL & THE SUPREME COURT RULING
The New VRA Bill and the Supreme Court Ruling
The Supreme Court's ruling eliminated some important strategies for addressing discrimination at the polls, specifically the ability the review voting changes in places that have a history of discrimination.
This bill offers some commonsense fixes to ensure individuals right to vote is protected by updated, forward-looking safeguards:
Tools for analyzing discrimination in the present and recent past
Review of of voting changes prior to implementation
Transparency with public notifications
Modernized and uniform approach to address discrimination in real-time
Legislation for Today
While America has come along way in dealing with these issues, voter discrimination is still occurring in some places. When the Supreme Court ruled in Shelby County vs. Holder, Congress was instructed to modernize the VRA to better reflect our current situation.
This update to the VRA will create a modern, effective framework to protect the right to vote everywhere while addressing current actions that threaten the right to vote. Simple, commonsense safeguards protect every person in America's right to vote.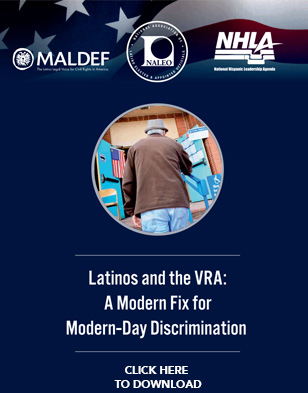 VOTING RIGHTS REPORT