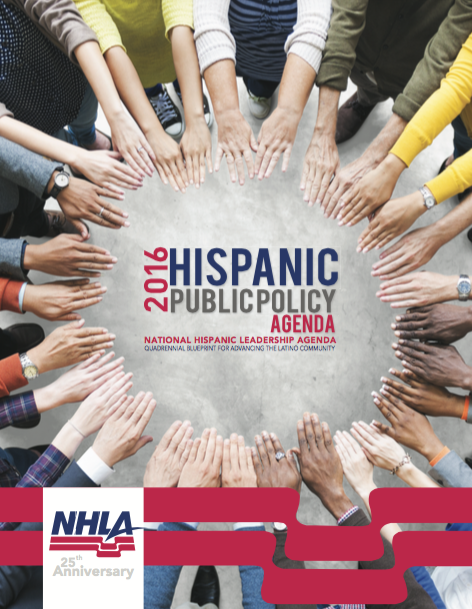 The NHLA 2016 Hispanic Policy Agenda is a comprehensive document that addresses prime policy issues facing Hispanics in eight main issue areas:
Education, Civil Rights, Immigration, Economic Security and Improvement, Health, Government Accountability, Environment and Energy, Criminal Justice.
To read full NHLA 2016 Hispanic Policy Agenda, click here or download individual chapters below.
The NHLA will conduct three official presentations of the Public Policy Agenda in Washington D.C., the RNC Convention, and the DNC Convention. The presentations will involve NHLA members speaking about the agenda, broadly covering some of the policy recommendations, outlining the next step forward, and delivering the recommendations to the American public, media, and major political parties.